Based out of London, UK we work with voice actors all over the world. It's FREE to sign-up and get voice over acting jobs. Just answer YES to these three questions.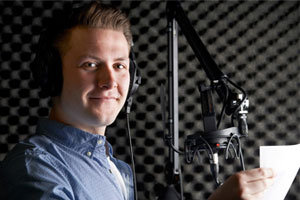 1. Are you a professional voice artist with previous experience?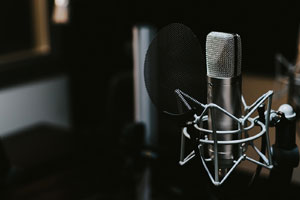 2. Do you have access to a high-quality recording studio at home or nearby?

3. Would you like more voice over work opportunities, with no fees or hidden charges?
Voquent's mission is to make it easy for customers to quickly find the perfect vocal sound for their project. Each Voquent sample presents one type of sound.
No Showreels or compilations please (sorry!)
Why? It saves customers valuable time. They don't have to listen through lengthy voice reel demos to find the one clip that fits their project needs.
All our samples are hosted as one distinct style per file. This gives you, as a versatile voice actor, an incredible way to show off!
Just upload individual audio clips for all the performance styles you're capable of. Make sure to cover the primary tones clients look for i.e.
Authoritative
Conversational
Comedic
Eloquent
Enticing
Inspiring
Nurturing
Playful
Showreels and samples with multiple reading styles will be rejected.
You can upload up to 15 samples immediately. These will then be checked and approved by the Voquent team before going live. Once their live your samples can be found in search and you can be shortlisted for projects!
How much does it cost?
It's FREE to create a profile, instantly giving you more opportunities for paid voice over work.
If you get short-listed for a project, we'll be in touch to discuss your rates - which you can set in your own profile.
We're producers of high-quality audio and we make a living by providing our clients with an exceptional service. This is why we don't charge voice artists to sign up and get paid voice over work. There is no obligation to you and you can leave at any time. But we promise, you will love our voice acting jobs.
Our costs are itemised so it's clear what the voice talent are being paid. We're about high-quality production and every voice over job will be clearly described before agreeing costs.
I don't see my profile?

If you already signed up but can't see your profile, don't worry.
We moderate all applications for quality and it can take us a few days to review applications.
We'll write to let you know when your samples are live.
If you make any changes to your profile, these will also be moderated before they go live. This is to ensure quality for the customer.
Checklist for sign-up
NO show-reels please
NO samples with multiple reading styles please
each sample should be in ONE distinct style / tone only
already an experienced actor, presenter or public speaker
access to a professional studio, either at home or locally
samples are high quality mp3 files, less than 5Mb each
samples were recorded in a studio environment using professional recording equipment
punctual and quick responses to emails, texts and phone calls
you can communicate clearly in English by email
connected with us on social media
happy to sign a non-disclosure and service level agreement if selected for a project
never rude to customers, discuss fees or share contact information without permission