Bigger is not always better.
LSPs, aka Language Service Providers, are everywhere, from super agencies turning over hundreds of millions in revenue to fast-growing disrupters like Voquent – and everything in between.
However, a company's revenue alone isn't a clear indication of its ability to do quality translation work and scale its services to meet the demands of YOUR business.
So, rather than just looking at the LSP's size, we decided to look at reviews and feedback.
Who better to ask than the linguists doing the work? They have a unique insight into how well-run the translation companies are to meet customer expectations. So, we've compiled user feedback from Proz.com's blue board for the top-rated translation companies in the US and UK.
We've consolidated their massive list of thousands of companies to focus solely on 5-star rated LSPs with at least 20 reviews over the last five years.
A well-regarded LSP should have picked up at least 20 reviews by qualified translators (we managed to pick up 30 reviews in less than six months!). If they haven't, that usually leaves more questions than answers… 🤔
Before we look at the list, a quick plug!
Here at Voquent, we specialise in translating high volumes of audio and video content and localising apps and websites; many of our projects run into millions of words.
Talk to our team about your translation needs and get a free quote!
So, let's start with the top translation companies in the USA.
10 Top-Rated US-Based LSPs
Based in Oregon, Tomedes specialise in translation, interpreting and localisation solutions. They have been named as one of the top 100 fastest-growing companies by Globes and Statistica and are available online around the clock.
As well as localisation services, MLG also work on multimedia and marketing language solutions, such as AI system training and the deployment of creative teams on behalf of businesses.
Day Translations works on projects from various industry sectors, including automotive, eLearning, manufacturing and finance. Their translation process also uses human translators from start to finish to provide that human touch.
TermTron offers language solutions for desktop publishing, proofreading, localisation and voiceover. They specialise in Middle Eastern languages, including Kurdish, Urdu, and Farsi.
Multilingual Connections places its focus on growing global audiences. However, the services provided also include translating surveys, contracts, and websites and interpreting calls, interviews, and events.
Established in 2006 in North Carolina, Translation Link only translates with native human translators. They also provide notary, apostille, legal and administrative services in 165 languages worldwide.
Based in Maryland, US Language Services works on translations in 35 languages for the legal, business, and academic industries.
Arabicized is based in Texas and has over 12 years of translation experience. As you might have guessed, the company only specialises in Arabic translation services.
Responsive Translation is located in Jersey City and offers translation, adaption, validation, and review services with a technology-based system, especially for compliance-intensive industries.
Located in Washington, Glyph Language Solutions works on localisation and translation for gaming, marketing, eLearning, corporate projects, and more.
10 Top-Rated UK-Based LSPs
Codex Global is based in London and offers localisation and translation services for various mediums. They translate to and from 150 languages to better communicate products and messages worldwide.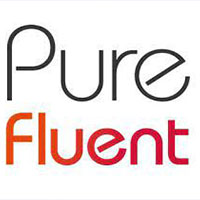 Based in London, Pure Fluent translates web copy, brochures, and product documentation to better communicate with global audiences and improve international SEO.
R.D.S Translations work with 200 languages and are located in Reading. Their translation services cover the legal, financial, and medical industries, as well as social media and video content.
Transfective are available to contact 24/7 and are based in London. They translate a variety of content types, including contracts, eLearning courses, documents and manuscripts.
Specialising in services for the medical and biotech industries, Transcom Global offer translation in 100 languages with a particular focus on industry-specific terminology.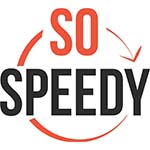 Based in London, So Speedy specialise in translation, transcription, and script services for the film and television industries.
Voquent translates an international range of projects for any medium. With over 600 languages, Voquent's translation services cover all global localisation needs for both small projects and big-name brands, all at a competitive rate. Give us a try, and you won't be disappointed.
Ultimate Languages provides translation and transcreation services, revisions, reviews and proofreading on their projects. Their website also has a 'chat with us' service for quick responses.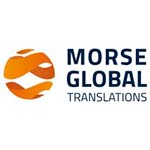 Providing services primarily for market research translation and marketing translation, Morse Global is based in Glasgow with over 12 years of experience in the translation industry.
The Translation People provides multilingual transcreation, website translation and voice services, and other translation and localisation services for a range of industry sectors.
Count on Clutch
Interestingly, only TWO out of the 20 companies here have Clutch customer reviews:
Voquent – 4.9 rating, 63 reviews
Tomedes – 4.8 rating, 15 reviews
Clutch is highly respected for its in-depth, verified review system. Customers must spend 10-15 minutes on their reviews, so any company with Clutch reviews is doing something right!
They also award the top companies in a range of categories. Check some of our awards out:
Summary
Surprised by the list? We were, too.
The above lists of the top translation companies in the UK and US prove, without any doubt, that bigger isn't always better when choosing the best LSP for your translation needs. None of the exceptional companies on our top translation companies list is in Slator's Language Service Provider Index, which ranks LSP's based on revenue.
While some LSPs may have substantial revenues, it doesn't guarantee the quality and scalability you require for your business. Instead of solely relying on a company's size, consider looking at user reviews and feedback – It's the best way to get a real grasp of what you can expect from a translation service.
For example, Voquent is the only company on the list with 5-star reviews across platforms like Proz, Clutch, Trustpilot and Google.
All the listed LSPs are well-regarded in the industry, and it's worth reaching out to multiple vendors, including our team at Voquent, for a tailored solution to your translation needs.
If you have any questions or require further information, please contact our team for a free consultation to get recommendations and a no-obligation quote.