Whether you're an individual educator, content creator or a global business, there's never been a better time to translate your learning management system.
But navigating through the vast landscape of eLearning translation companies can be daunting.  This article offers a guide on the top 5 providers of eLearning translation services that you should be asking to quote. Simplify your search and be assured that whoever you pick is already considered a global leader.
Key Takeaways
These top 5 eLearning translation companies specialise in providing end-to-end localisation services for global learning solutions.
The selection is based on online reviews from at least three sources: Clutch, Proz, TrustPilot, and more.
They have expertise with various eLearning authoring tools, ensuring seamless integration of translated content into existing courses, whatever your LMS.
The companies offer different language options to cater to diverse audiences worldwide.
Their emphasis on quality and customer satisfaction makes them reliable partners for successful global learning solutions.
Ready to explore? Let's dive right in!
1.Voquent.com
✅ 60+ verified 5-star Clutch reviews, 500+ Trustpilot reviews
✅ Specialist audiovisual translations in 600+ languages
✅ Vast global voiceover database with 100k demos
What makes Voquent.com stand out from every other company in the top 5 is that they specialise in audiovisual translations. When you consider that most top-quality eLearning systems use a combination of audio, video, animation, voiceover and graphics – Voquent's team can take care of everything in-house. This combination helps to keep the costs competitive and the quality high.
Voquent also has the highest number of qualified reviews, with many customers raving about their quick turnaround times and excellent project management. Voquent has the most extensive choice of voiceover professionals, with 30k+ approved voice actors available for selection using their powerful casting technology.
With their expertise in various eLearning authoring tools such as Articulate, PowerPoint, Captivate and more – they will seamlessly translate your content into different languages, reaching a wider audience worldwide.
2. Tomedes
✅ 4.9/5 rating on Trustpilot with 380+ reviews
✅ Experienced subject-matter experts
✅ User-friendly platform
Tomedes is a translation company that offers a range of services in over 100 languages.
They have a high rating on Trustpilot, with over 380 reviews from satisfied customers. They are also well-regarded by linguists on Proz. They are known for their quality translations for challenging and mission-critical projects, such as legal documents, medical reports, and technical manuals.
They provide various media and platforms' localisation, transcription, interpretation, and subtitling services. Tomedes is a reliable and professional translation partner for business or individual needs.
3. Day Translations
✅ 4.6/5 rating on Trustpilot with 300+ reviews
✅ 24/7 customer support
✅ Fast and reliable service supporting 100+ languages
Day Translations is known for its proficiency in providing diverse translation services in over 100 languages. The company boasts an impressive reputation on Trustpilot, supported by more than 300 positive reviews from satisfied clients. They also have many positive reviews from linguists.
Day Translations stands out with its 24/7 customer support and delivers swift, precise, and expert translations tailored to various industries and purposes, including but not limited to legal, medical, academic, and personal needs. Moreover, their comprehensive offerings encompass localisation, transcription, interpretation, and certified translation services, particularly for official documents and certificates.
With its commitment to efficiency, Day Translations stands out as the go-to solution for swift and effective translation services, regardless of the project or objective.
4.PureFluent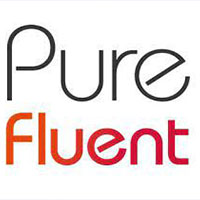 ✅ 4.7/5 rating on Trustpilot with 30+ reviews
✅ AI-powered translation tools in 200+ languages
✅ Streamlined project management and budgeting solutions
PureFluent is a leading translation company with a comprehensive service portfolio spanning over 200 languages. Renowned for its outstanding reputation on Trustpilot, backed by an impressive 30+ positive reviews from satisfied clientele, PureFluent assists clients in crafting intelligent translation strategies that align with technology and budget constraints. Their high reputation amongst translators is also worth mentioning.
Beyond traditional translation, PureFluent offers specialised services in localisation, transcreation, and multimedia content adaptation, catering to diverse formats and content types. As a trusted partner, PureFluent empowers clients to bridge language and cultural gaps effectively, facilitating seamless global communication.
5. Multilingual Connections
✅ 4.7/5 rating on Trustpilot with 30+ reviews
✅ Known for a diverse team of native-speaking translators
✅ Strong focus on cultural adaptation
Multilingual Connections is a company that helps organisations translate and localise their eLearning and corporate training materials. They work with various training platforms and can help organisations provide localised instruction to their employees and customers worldwide.
This is important because it can help to improve learning outcomes and engagement. Multilingual Connections has a team of experienced linguists who can help organisations ensure that their training materials are accurate and culturally appropriate for their audience, regardless of language or location.
Contact Multilingual Connections > 
🤝What do these companies have in common?
All these top eLearning translation companies offer end-to-end eLearning localisation services. They handle the entire process of adapting and translating eLearning content for different languages and cultures, ensuring that it is accurate, culturally appropriate, and engaging for international learners. They handle everything from script translation and voiceover recording to graphic design and platform integration. All these top eLearning translation companies are known for their expertise with a wide range of eLearning authoring tools. They have in-depth knowledge and experience working with popular platforms such as Articulate Storyline, Adobe Captivate, and Lectora Inspire, to name a few.
This allows them to seamlessly integrate translated content into the existing eLearning courses without sacrificing quality or functionality. Their proficiency with these tools ensures that the translated courses are visually appealing and interactive, providing an engaging learning experience for international users. Every company here offers a wide range of language options and understands the importance of reaching learners in their native languages for better comprehension and engagement. Learners from different regions will undoubtedly be satisfied with the localised training materials!
🌟An emphasis on quality and customer satisfaction
These top eLearning translation companies prioritise quality and customer satisfaction, and they understand the importance of delivering accurate and culturally relevant content to their clients.  Every company offers dedicated account and project managers and thoroughly vets and approves their linguists and other contractors.
📚What are the benefits of eLearning translations?
eLearning translation offers several invaluable advantages. It enables you to reach a larger, global audience and enhances engagement for international learners. This is a crucial aspect of eLearning localisation, as translation fosters inclusivity by ensuring learners from diverse linguistic backgrounds can effectively comprehend and benefit from these online resources.
Moreover, providing accurate and high-quality translations for all course elements, including text, images, audio, and video, makes your eLearning content more accessible and relatable to the target audience. As a result, learners are more likely to connect with the material, leading to improved learning outcomes and a more effective educational experience." This revised version maintains the same length while emphasising the advantages of eLearning translations and their impact on accessibility and learning outcomes.
Conclusion
In conclusion, these top 5 eLearning translation companies offer comprehensive solutions for all your global learning needs, whatever LMS you use.  With their end-to-end localisation services, expertise in eLearning tools, and comprehensive language options, they are well-equipped to reach a larger audience and adapt to cultural differences. Their focus on quality and customer satisfaction sets them apart in the industry.
Whether you want to expand your eLearning program internationally or cater to diverse learners, these companies can support you with successful global learning solutions.